Foreign Exchange Solutions Include
Foreign Tax Clearance
and Currency Transfers
Save on Exchange Rates and Avoid the Administrative Hassle
Together with trusted currency experts, Carrick FX assists clients like yourself with the process of obtaining foreign tax clearance from SARS and facilitates a currency transfer of your funds at preferential exchange rates, ensuring you save money on the exchange rates from your bank. Our foreign exchange services are outlined below.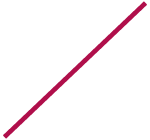 Would you like help with your foreign exchange needs?
Speak to a Carrick Private Wealth Manager
Our team of Private Wealth Managers are here to guide you through your investment journey with expert advice and unrivalled experience.